How to start an Android studio project
We are going to take a look at how to start a project in Android Studio in just a few steps.
You can follow these short instructions, or you can click the video below if you are more of a video kind of person. :)
First, you have to download and install Android studio. Once you have done that, go ahead and open it.
When the "Welcome to Android Studio window" opens go to the right side, and select "Start a new project in Android Studio".
Let's name the project MiniProgram. There is no need to change the company name at this point, so you can leave it as it is. Also for this example, it is better if you keep the existing project location.
Because Kotlin is getting more and more popular every day, you can find a tick box below if you want to use Kotlin. In our example we are going to use Java, so keep this box and the C++ box unticked.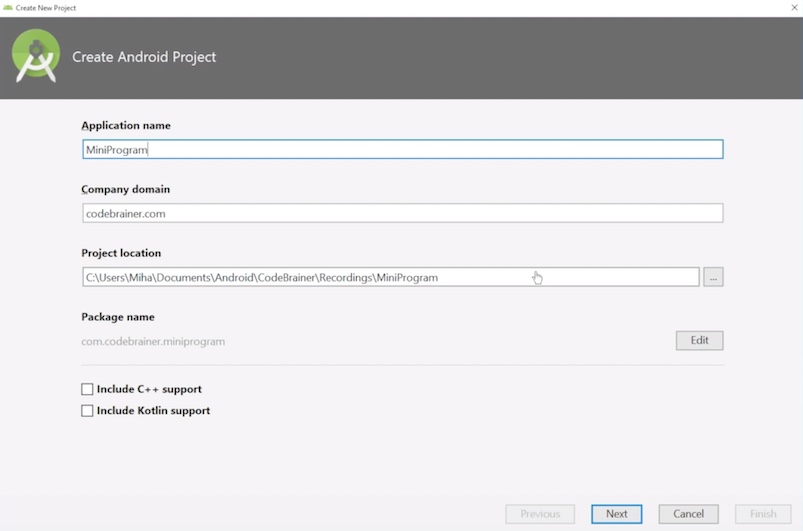 Click Next to continue.
Our project is going to be a mobile app, so make sure that only the "Phone and Tablet" box is ticked. And here at the drop down menu choose API 22. Or any other option that covers around 80% of devices. When creating new mobile apps, it is always wise to create them for one of the most popular Android versions. This way you make sure that a higher percentage of Android users will be able to use your app.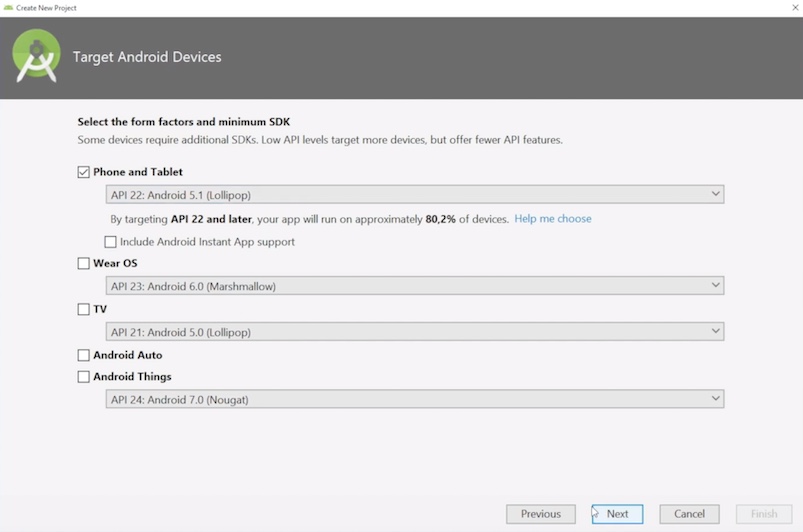 Click Next.
On this screen just make sure you choose an empty activity.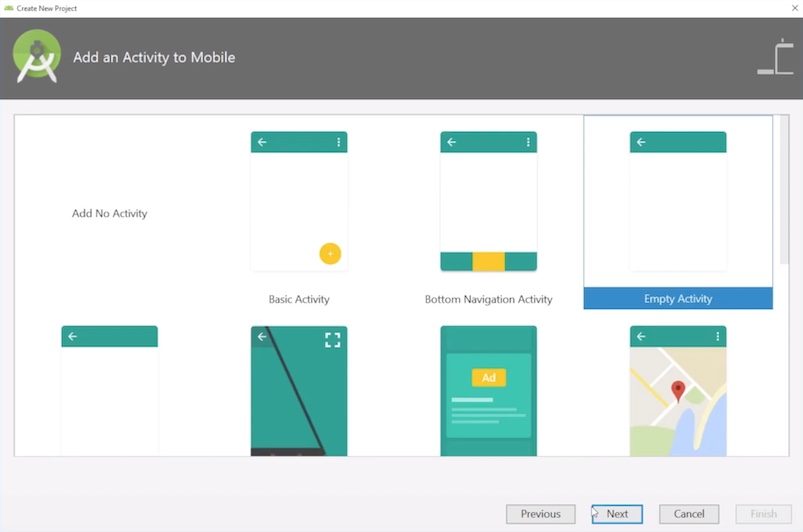 And click next.
Leave the activity name and the layout name precisely as they are.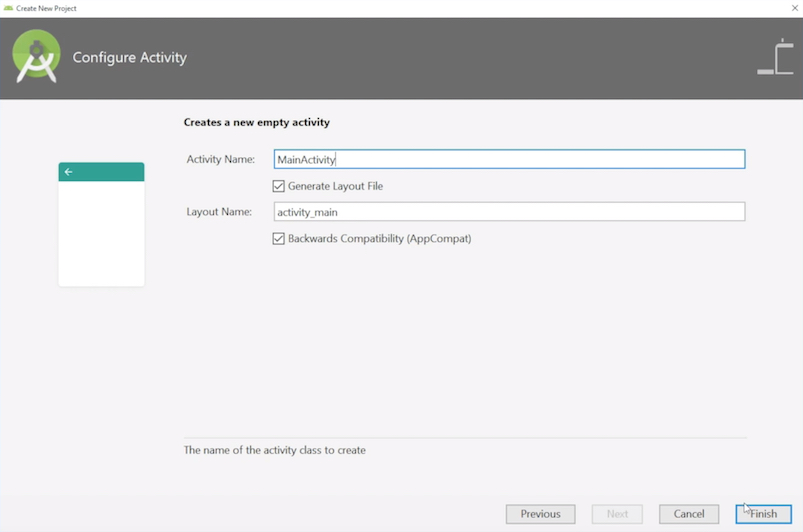 Click Finish to create the project and wait for the project to load.
In some cases, you might get a pop-up window asking you if you allow android studio to have a network connection, just click allow to continue.
Taking a look at our Android studio project
This is it, you have created a new Android studio project. Android Studio creates one layout XML file and one Java file for us. As you can see the MainActivity.Java file is already open. If you had chosen Kotlin, then this would be a Kotlin file.
In this file, you will find the code of the main activity.
Now, let's take a look at the XML file. Here you see the layout of the screen.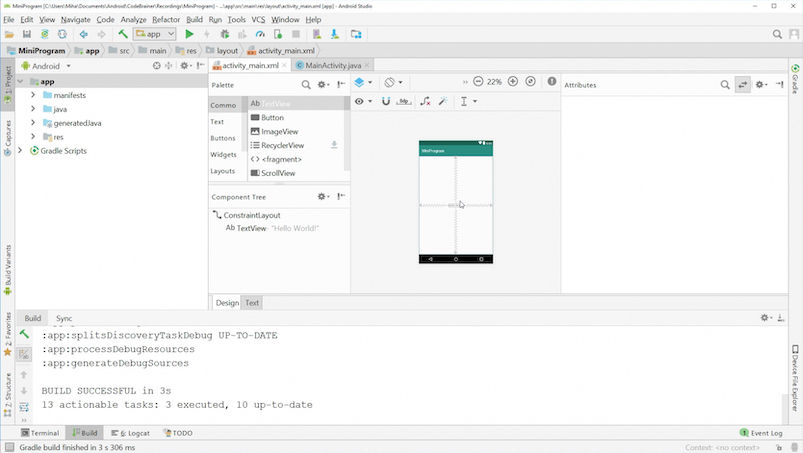 Because we want to make the muck up a little bit bigger, we have to close a couple of window around it.
Close the attributes window first. You will use this window in the future, to set properties for your components.
Next, we close the build window. Usually, the windows on the bottom show errors, and we use them for debugging purposes. As your knowledge grows, the use of them will increase, and these windows will become your best friends in all future Android studio projects.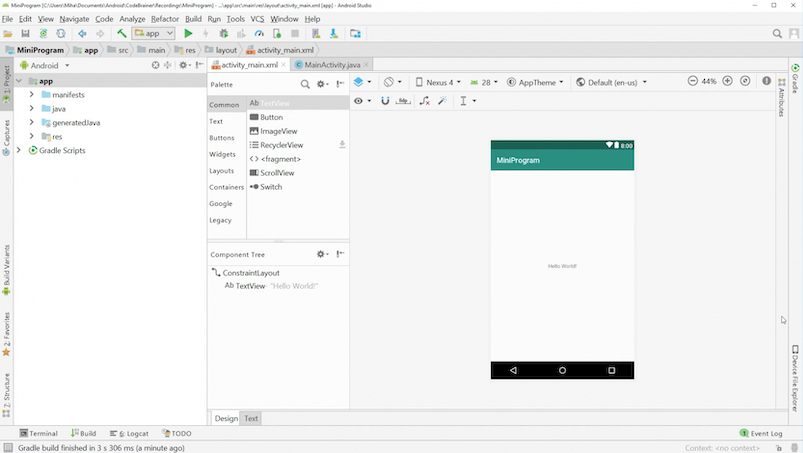 New Android studio project is a place where all our projects start. Now you know how to do it, so, check out our project at CODEBRAINER and start creating your first app.